Yello Government Recruiting Solutions
Modernize your recruiting capabilities and hire faster with an easy-to-use, secure solution.
FedRAMP and StateRAMP Authorized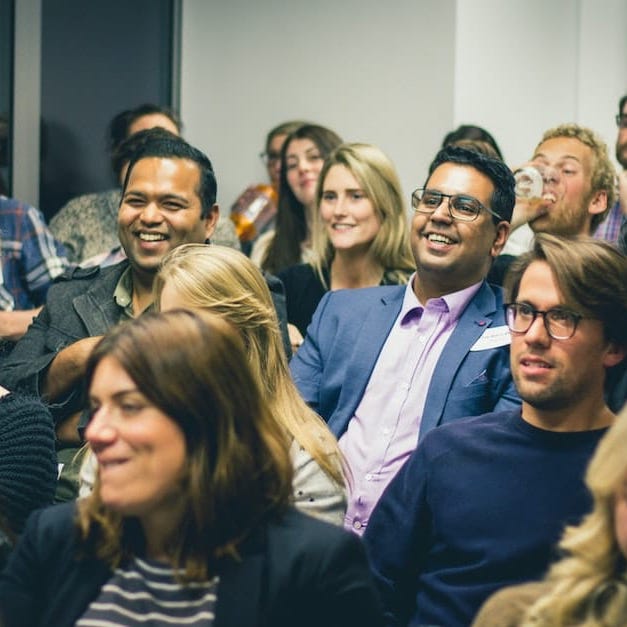 Smarter hiring technology
Modernize and streamline the hiring process and reduce your reliance on traditional, manual practices while supporting OPM regulations. Yello is FedRAMP and StateRAMP authorized to support your organization.
For many federal and state agencies, hiring looks like this: You post your job announcements on USAJobs and hope the right candidate applies. HR staff knows that in the modern job market, that's not enough to attract the top candidates you need. You need a smarter solution to attract top talent to fill your vacancies and move them through your hiring process quickly and securely.
Attract more qualified candidates including private sector talent. Yello's end-to-end hiring platform can help you
Track all candidate information and interactions, from hiring event to offer letter
Instantly review and organize job applicants in one centralized place
Create automated hiring workflows to send communications, evaluations, and more
Plan and host engaging events, while eliminating hours of manual follow-up
Unlock recruiting insights with access to key metrics and reporting
Integrated with USAJobs to reduce manual work
Connect every step of the hiring process
Whether you're hiring for competitive or non-competitive job announcements, Yello modernizes your agency's hiring processes with a simple end-to-end platform. From in person to virtual hiring events, control the candidate experience with Yello.
Yello integrates with USAJobs, but helps your agency do so much more on top of that. Find and hire the right people faster with a technology that tracks and automates every step of the hiring process, from job announcement to offer letter — while supporting OPM regulations.
Early talent hiring, simplified.
Virtual & In-Person Hiring Events
Plan and host engaging events, while eliminating hours of manual follow-up.
Yello helps you streamline every step of virtual and in-person hiring events — from planning to follow-up. Leverage streamlined registration and candidate check-in, then simplify follow-up with evaluations and candidate information easily accessible by authorized users.
Manage virtual and in-person events, in one place
Host virtual webinars and livestreams directly from Yello
Extend on-the-spot offers and track recipients
Evaluate candidates and automate follow-up
Job Board
Create, manage and promote your own job announcements. 
Proactively drive candidates to your opportunities with your own job board, fully integrated with USAJobs. List competitive and non-competitive job announcements on the same job board — and easily share links to job postings externally on social media. 
Create a fully-branded job board specific to your agency's vacancies
Reduce candidate dropoff with quick apply forms
Integrate with USAJobs for a seamless application experience
Grow a proactive candidate pipeline with a dedicated talent community
Candidate Engagement and CRM
Modernize your candidate touchpoints for a better overall experience.
Give candidates the hiring process they expect from top-notch employers — with an emphasis on personalized communications and automation to build a better candidate experience for both competitive and non-competitive job announcements. 
Send branded campaign emails and SMS messages
Create instant follow-up communications with templates and workflows
Track 1:1 communications on the candidate profile
Collaborate more effectively with shared candidate notes and actions
Application Management
Manage hiring for DHA roles in one place, from start to finish.
Don't start from scratch. Move candidates from application to offer, leveraging automation to save time throughout. Track every step of the hiring process and create a better experience at every touchpoint — all in one place.
Track the hiring process and move candidates to offer faster
Reduce manual work by automating follow-up, communications and more
Invite candidates to the appropriate next steps automatically
Organize your candidate pipeline with folders and tags
Yello is FedRAMP and StateRAMP authorized
We're improving security and privacy for government agencies.
Yello knows data security and privacy are priorities for your agency, as well as for the entire federal government. After years of major investments in these areas, Yello is now FedRAMP and StateRAMP Authorized. Yello's authorization makes it faster and easier to leverage security authorizations, start recruiting top talent, and ensure your data is always protected.
OPM hiring goals are around 80 days, but our agency's actual hiring timeline was closer to 140 days. With Yello, we streamlined our process and hired candidates in as little as 35-40 days.
A Department of Defense Agency Client
Yello integrates with USAJobs, while helping you do more proactive hiring activities at every step
Traditionally, filling vacant government civilian positions require the posting of a job announcement on USAJobs, waiting for candidates to apply, rating and ranking candidates and issuing a referral certificate. These activities can be time consuming and extend the fill process.
In person career fairs
Virtual hiring events
Info sessions and webinars
Standalone job board
STEM and diverse talent
Candidate database
Candidate search
Pipeline and quality candidates
Email and SMS campaigns
Application management
Automated hiring workflows
Manage staff evaluations
DHA quick-apply forms
Tentative job offer tracking
The federal and state governments are in high competition with private industries for the same sources of talent.
An extended process can cause your agency to lose out on candidates that accept other offers. It's time to evolve your recruitment efforts to attract and hire the top candidates you need to advance your mission.
Manage hiring for traditional and non-traditional job announcements – all in one place
Traditional Job Announcements
Job announcements posted primarily on USAJobs
Build a better candidate experience and accelerate the hiring process by extending the functionality of USAJobs.
Job Boards: List your job announcements on your website, using a standalone job board that integrates with USAJobs.
Candidate Engagement: Track all candidate actions, and send personalized communications in one centralized place.
Non-Traditional Job Announcements
Direct hire, expedited hire and other special hiring authorities
Fill critical hiring needs by organizing and managing the hiring process — from sourcing to offer — in one place.
Virtual and in-person events: Promote and host career fairs, webinars and more — both in-person and virtual.
Job boards: Candidates can apply directly to Yello via a simple, branded form on your website.
Application management: Manage all applicants, and automate follow-up and next steps in the hiring process.
As my team of recruiters attend career fairs, tech talks, or outreach events, hiring managers can log into Yello on their PC or mobile phone to check the progress of candidate connection.
A Department of Defense Agency Client
Support EEOC and data privacy regulations with built-in security
Mitigate risk with built-in data security and integrations. Stay secure with staff permissions, private fields and more that support EEOC and data privacy regulations. Plus, Yello integrates with federal job boards and OPM-mandated tools — ensuring you can hire more effectively while supporting federal regulations.