White Papers
Survey: Rethinking Campus Recruiting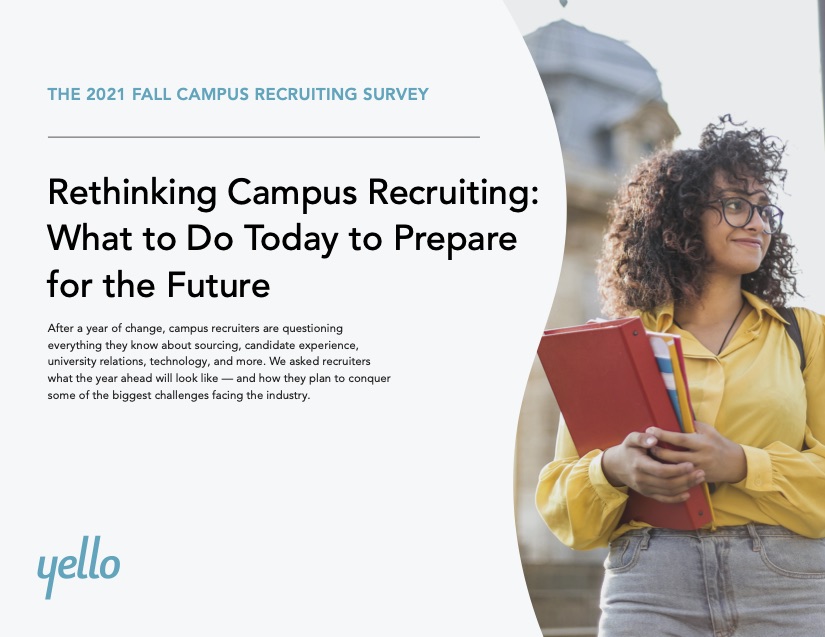 90% of companies are rethinking their campus recruiting strategy right now.
We surveyed hundreds of recruiters on the largest challenges driving strategic change in their organizations. Here's a glimpse into what we found:
96% of recruiters expect to have both virtual and physical presences on campus this year.
For that to be successful, 84% of recruiters expect their existing technology to change.
Hiring professionals agree that sourcing quality candidates is the largest problem they're facing.
Compared to pre-pandemic, nearly 3 in 4 see university relationships as more important today.
Download your copy of the report now for the rest of the data, as well as insights for rethinking and improving your fall recruitment strategy from Yello's team of experts.
Recent Posts