As 2019 draws to a close, we're looking back at some of the hottest topics, greatest insights and biggest names in recruiting this year:
The Year of Recruitment Operations

Other hot topics

Top recruiting insights

Biggest names in HR

Recruitment's rising stars

Big wins for Yello partners

New HR technology

Best recruiting conversations on social
It's hard to believe, but 2019 is nearly over. Hopefully that means you're wrapping up your recruiting strategy for the year, finding a way to spend your last few budget dollars, and congratulating your team on a job well done.
Before you put on your party hat and watch the ball drop, join us in taking a look back at this year's biggest successes, hottest topics and greatest insights. Here's Yello's 2019 recruitment year in review:
2019: The Year of Recruitment Operations
The people have spoken, and we hear you loud and clear: this year was defined by recruitment operations. One of the most popular topics on our blog and social media, recruitment operations has become a buzzword across the internet and is gaining traction among top names in talent acquisition — like Hung Lee, Adam Godson, Luke Shipley and more.
What exactly is recruitment operations? It's a function that defines work processes, helps talent acquisition teams run more efficiently, and oversees logistics like interview scheduling, offer processing, and onboarding. In other words, recruitment operations maximizes an organization's ability to hire quickly, reduce costs, and ensure resources are used effectively.
And as recruitment technology continues to improve and drive greater efficiency, it comes as no surprise that this emerging field is gaining in popularity.
Here are some of our favorite recruitment operations resources:
Other Hot Topics:
While recruitment operations was the clear winner, several other big conversations dominated the talent acquisition landscape in 2019. From new strategies for finding qualified candidates to improving employee experience, here were some of the most popular topics of the year:
HR Media Publications:
Candidate sourcing
Candidate experience
HR News
Employee Benefits
Employee Education
*Source: 2019 HR Media Study
Most Popular Words in Today's HR Headlines
*Source: 2019 HR Media Study
Top Recruiting Insights:
What did we learn about the recruiting landscape in 2019? Here are some of the biggest insights we've shared throughout the year:
When deciding whether to accept a job, Gen Z candidates rank their relationship with their recruiter higher than any other factor. A new generation of talent has entered the workforce, and they're looking for personal connections with their employer. According to the 2019 Yello Recruiting Study, Generation Z views recruiters as trusted advisors, and 51% prefer to communicate face-to-face. An increased focus on relationship building will help recruiters provide the youngest generation with the candidate experience they demand.
Recruiters are spending ⅔ of their overall hiring time on the interview process. According to the 2020 Interview Scheduling Statistics Report, recruiters report that interviewing takes up the most time of any step in the hiring process. Their biggest challenge is finding a time that works for everyone, and 54% of recruiters say they regularly lose candidates before they're able to schedule an interview. Fortunately, the report also shows that interview scheduling software can reduce interview scheduling time by 90%.
68% of talent acquisition professionals report that it's still a challenge to increase workplace diversity. The 2019 Diversity Recruiting Employer Benchmark Report revealed that diversity recruiting has leadership support, and that most companies have diversity recruiting strategies. So where's the disconnect? According to respondents, leaders are not willing to try new recruiting practices, and recruiting pros don't have the time and resources to create and execute a diversity recruitment strategy.
Less than 1 in 4 recruiters say that key metrics are available to everyone on their HR team. In this year's Recruitment Operations Benchmark Report, recruiters shared which metrics are most tracked by their HR teams, but the data shows there's a long way to go when it comes to making recruitment reporting available to all key stakeholders. Having access to hiring data is imperative for recruiters as implementers, and leadership for strategy development. As more businesses adopt recruitment operations practices into their strategy, it's important to make benchmark data more accessible to decision makers so that they can adopt best practices and continue to improve.
78% of talent acquisition professionals received a salary increase within the last 12 months. Unsurprisingly, recruiters understand the current labor market well — and they know their worth as an employee. The market is strong for talent acquisition professionals who are looking to climb the ranks, and according to the 2020 Talent Acquisition Salary Report, 57% received a promotion or title change in the last year. What's more, 71% report that they successfully negotiated a higher salary before accepting their current job.
Biggest Names in HR:
Who are this year's most active HR influencers on social media? Here are the top three:
William Tincup
Twitter: https://twitter.com/williamtincup (282.7K followers)
LinkedIn: https://www.linkedin.com/in/tincup/
William Tincup is President of RecruitingDaily, the influential network of recruiting blogs and conferences covering topics such as HR tech, industry trends, recruitment marketing, and sourcing. Tincup's popular Twitter feed, boasting nearly 300k subscribers, is a must-follow for original insights and curated highlights of other industry-leading voices.
Jason Buss
Twitter: https://twitter.com/jjbuss (67K followers)
LinkedIn: https://www.linkedin.com/in/jbuss/
A highly-influential leader in HR and talent acquisition, Jason Buss is the vice president of global talent acquisition at MongoDB and is the founder of the Recruiters Network, a collection of some of the nation's largest and most active regional recruiting communities. Buss also runs Talent HQ, a wide-ranging blog, email list, and collection of webinars.
Recruitment's Rising Stars:
While HR's biggest influencers are recognized year after year, we're giving a shoutout to some of our favorite rising stars who made a big splash in the talent acquisition space in 2019:
Hung Lee:
Twitter: https://twitter.com/HungLee
LinkedIn: https://www.linkedin.com/in/hunglee/
If you haven't heard of Hung Lee yet, you're behind the curve. Creator of Recruiting Brainfood, Hung Lee has created a global network of talent acquisition professionals that share resources, insights and best practices on social media. His weekly newsletter covers topics ranging from the future of work to AI to candidate sourcing and assessment. Follow along each week for top talent acquisition tips.
Tracey Parsons:
Twitter: https://twitter.com/tparsons
LinkedIn: https://www.linkedin.com/in/traceyparsons/
At every intersection of the talent revolution, Tracey has seized opportunities to push innovation and be the change agent. She's the Founder and CEO of Parsons Strategic Consulting, a consultancy at the intersection of employer brand, recruitment marketing, and systems to create candidate delight. She has extensive experience in talent strategy, social recruiting and marketing, thought leadership, and brand development. Her article, "8 Easy Ideas to Delight Candidates Before, During and After the Hire," was also a finalist in this year's Recruiting Brief MVP Awards!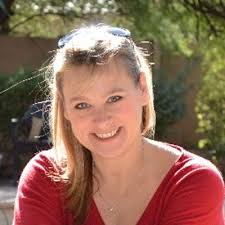 Big Wins for Yello Partners:
It was a banner year for many of Yello's clients, who were recognized globally for their best-in-class recruiting practices. Several of our partners were named one of this year's World's Most Attractive Employers, and last month we congratulated the 2019 CandE award winners.
Yello clients were also prominently featured at conferences like HRTech, and attracted student talent with some of this year's best career fair booths. Here are a few of our favorites:
New HR Technology:
Every year, recruitment technology grows more and more sophisticated, helping HR teams increase efficiency, reduce costs and build more meaningful relationships with candidates. This year was no different for us, as we released two exciting new products:
Introduced in February, Yello's scheduling suite solves one of the most painful aspects of the hiring process — the complex scheduling logistics of interview days. Interview Day Scheduling reduces the average time it takes to schedule an interview from 60 minutes to 60 seconds, by using artificial intelligence to automatically match candidate availability with interviewer calendars. This exciting new feature empowers recruiters to become true strategic business partners by giving them time back to engage candidates, secure top talent and make quality hires.
Released this fall, Passport is the next step towards modernizing the career fair as we know it. Passport empowers recruiting teams to make deeper student connections with digital profile capture. Students use a unique check-in code to instantly pre-populate their resume and key information— ensuring campus teams drive efficiency, collect accurate information and provide a better candidate experience.
Best Recruiting Conversations on Social:
What was the talent acquisition buzz on social media this year? Here are a few of our favorite conversations from #GlobalTADay, our #AskaRecruiter series, and beyond:
We hope it's been as exciting a year for your recruiting team as it has been for us. What were your favorite trends and insights from the year? Are we missing anything? Let us know by sharing your thoughts on social media using #RecruitmentYearInReview.
Happy New Year from all of us at Yello!

Jumpstart your 2020 recruiting strategy with our campus recruiter prep kit.
Access Now
Recent Posts